Meet Fabiën in New York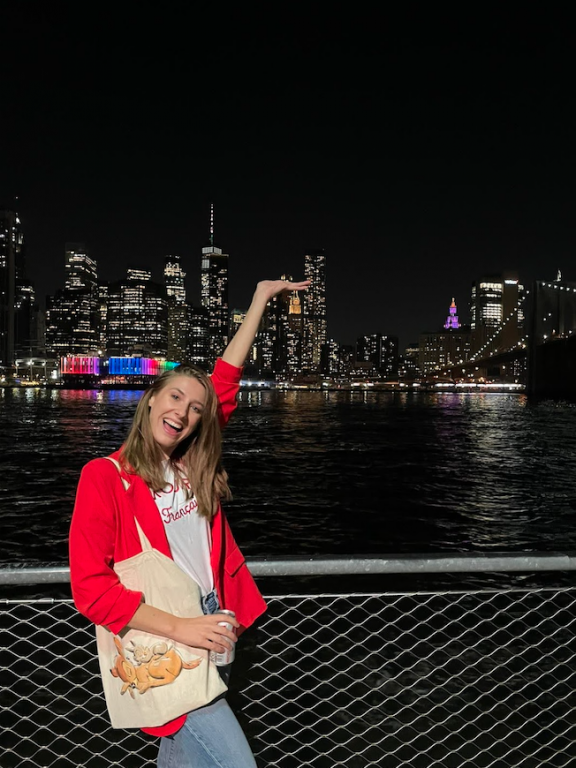 "They sometimes say that in New York its highs are high and its lows are low. I can confirm that this is true."
Meet Fabiën Vlems, an event management intern, who decided to spend 12 months in the city that never sleeps.
Find out more about Fabiën's experience so far in New York and get inspired:
Why did you choose to go abroad?
Ever since I visited New York City for the first time after finishing high school I told my father: 'I'm going to come back here, I'm not sure how and for how long, but I feel it'. I simply fell in love with the energy and hustle and bustle of the city that never sleeps. I was drawn to the diverse areas of the city, Brooklyn in particular, all the events happening in the city and the endless opportunities the city offers. Next to the fact that it had been my dream for a very long time, I also wanted to experience being on my own, experiencing all the events and holidays America has to offer, and feel like I was living in a movie.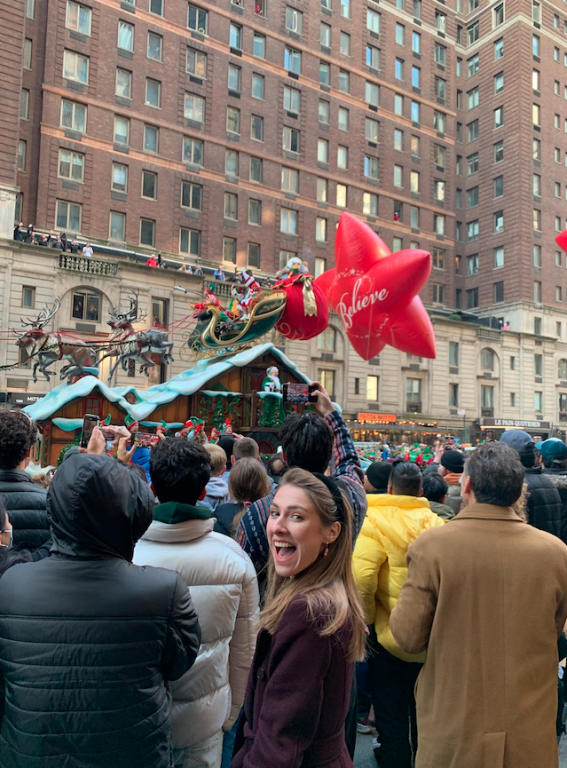 How does American culture differ from your culture and what has impressed you the most?
I feel like New Yorkers live in a completely different reality. It's more similar to the Dutch lifestyle compared to the rest of America but it's still very different. Everything is fast-paced in the city. Dining for a long time, like we Europeans love to do, is not a concept in the city. I walk faster here, think faster, eat faster, even the alcohol here works faster. They sometimes say that in New York your highs are high and the lows are low. I can confirm that's true.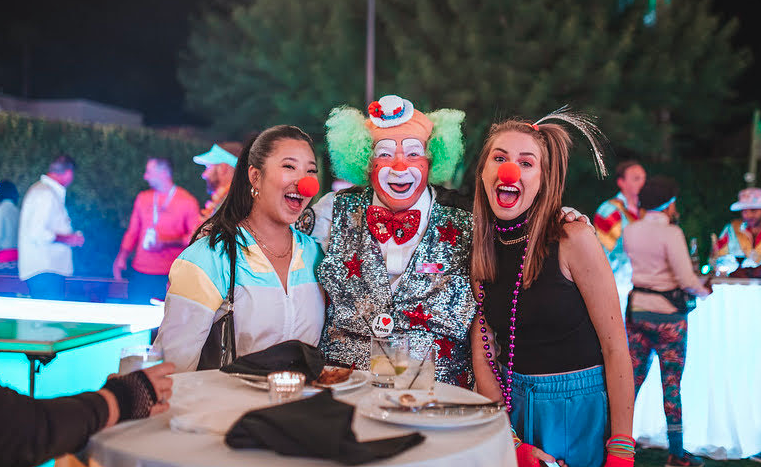 Could you take us through a day? What were your routines?
On a regular weekday, I wake up around 7:00 to get ready for the day. Since our company is mostly remote, I can choose where I want to work most of the time, except in the spring and fall time because that's when we have our onsite events happening. Most of the times I go to our office, which is a WeWork co-working office located in the Financial District, very close to Wall Street. But I also love to go to one of the other WeWorks in the city or discover cool coffee shops preferably in Brooklyn. I work from 9-5 mostly on marketing and event operations and after ending the workday, I go home and prepare dinner. Depending on whether it's a weekday or weekend day, I hang out with friends, watch TV with roommates, go out at night or spend the evening sharing my experience on my social media or travel blog.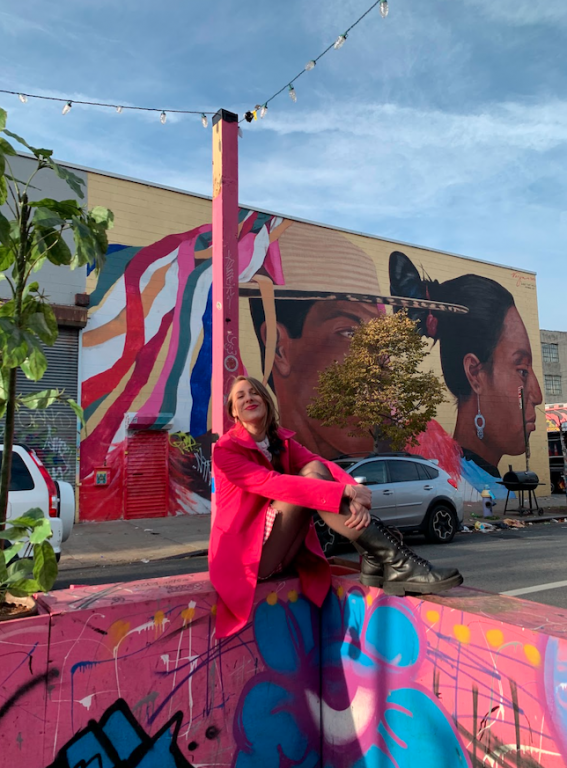 How has this experience abroad helped you grow personally?
I've been living here now for three months and I could have never imagined how much I've already grown in this short amount of time. Recently I made a list of all the fears I've already overcome and the skills I've learned, varying from flying alone for the first time, being more open-minded and confident, to learning how to do the laundry. The effect of this experience already has made an everlasting impact.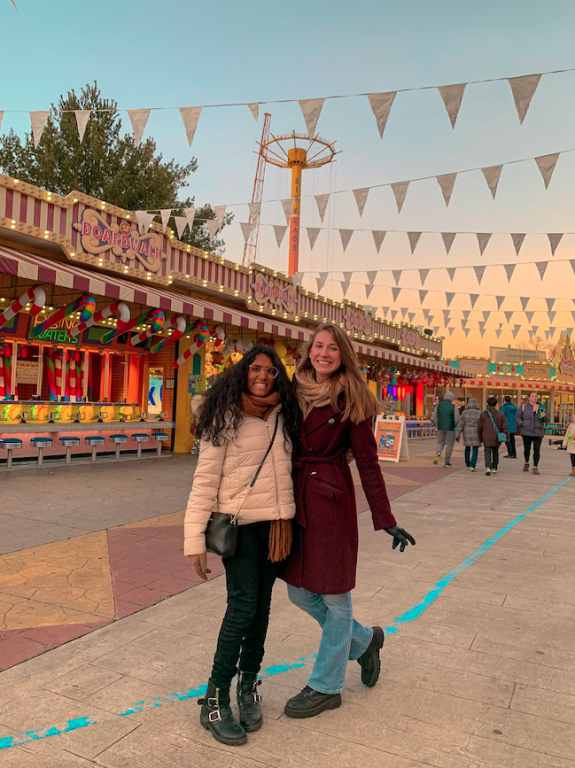 Why would you recommend others to do a program abroad?
The other evening I stood by the Christmas tree that's in front of the Stocking Exchange Market on Wall Street, which is in the same street as our office, and had this huge realization. I was struck by how incredible it is that just six years ago, this was just a dream for me - and now, here I am, a 23-year-old Dutch girl standing alone in the middle of this empire. The fact that in this day and age we're able to follow our dreams and get these once-in-a-lifetime opportunities if we have the determination to work for it is incredible. I will never forget this.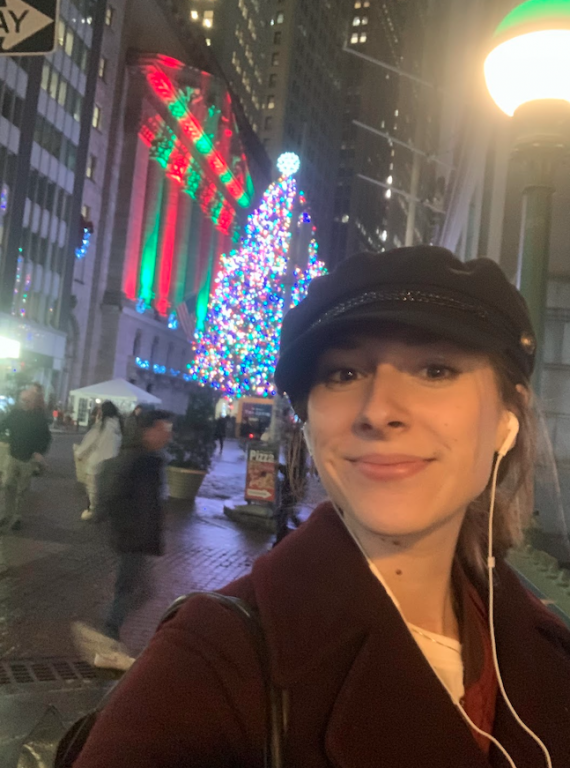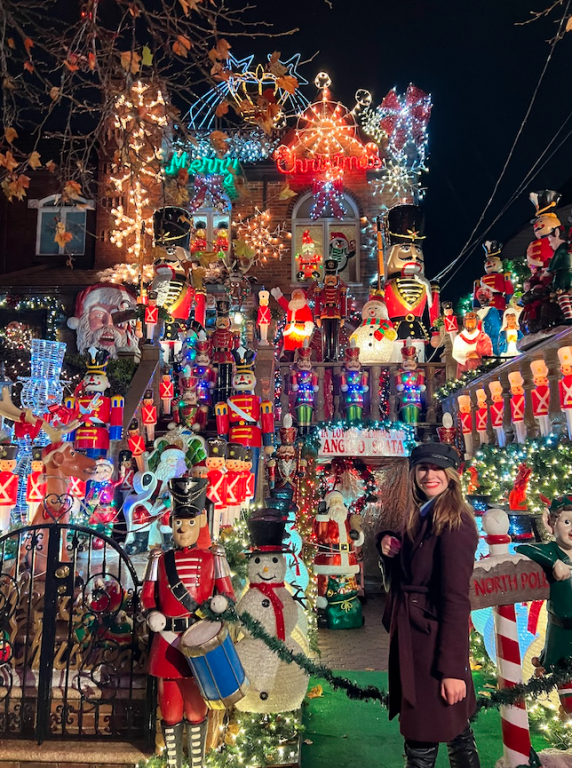 If you could express your experience in three words, what would these be?
Overwhelming, cinematic and transforming