Stappenplan
Het immigratie systeem in de VS is complex en het aanvragen van een J-1 visum kost tijd en vergt maatwerk waardoor het lastig is om zelf te regelen. Stage-USA kan dit proces voor je uit handen nemen. Bekijk hieronder ons stappenplan:
Inschrijven: Je schrijft je online in door ons online inschrijfformulier in te vullen. Dit is vrijblijvend en kosteloos.
Eerste contact: Binnen één werkdag neemt een van onze medewerkers contact met je op om een afspraak in te plannen voor een intakegesprek. Dit gesprek kan via Skype of je kunt bij ons op kantoor in het centrum van Amsterdam langskomen.
Intake: Tijdens het intakegesprek bespreken we het programma dat je gaat volgen in Amerika. Dit is belangrijke informatie om een geschikte sponsor te vinden die hierbij aansluit. Ook bespreken we jouw educatieve achtergrond, de details van het bedrijf en de werkzaamheden die je gaat uitvoeren. Dit gesprek is vrijblijvend en kosteloos.
Program Agreement & aanbetaling: Nadat je hebt besloten om je visum aan te vragen via Stage-USA, ontvang je van ons een J-1 Visa Agreement met hierin de exacte details van het programma dat je gaat volgen in Amerika. Om de inschrijving af te ronden vragen we om een aanbetaling van €450,-.
Samenstellen van de documenten: Wanneer de aanbetaling is voldaan en we het J-1 Visa Agreement getekend retour ontvangen, gaan we aan de slag met het verzamelen van alle benodigde documenten. Wij leveren bij jou en het bedrijf waar je gaat werken een lijst aan met alles wat nodig is voor een goedgekeurd visum.
Opsturen documenten naar Amerika: Op het moment dat we alle benodigde documenten hebben ontvangen worden deze opgestuurd naar onze partnerorganisatie in de VS.
Betaling: Nadat onze partnerorganisatie de documenten heeft ontvangen brengen we de resterende visumkosten in rekening.
Interviews: Vervolgens wordt een interview tussen jou en onze partnerorganisatie en het bedrijf waar je een programma zult volgen ingepland en afgenomen, waarna de partnerorganisatie jouw aanvraag beoordeeld.
Verzenden documenten: Wanneer je aanvraag is goedgekeurd wordt het DS 2019 formulier naar jouw adres gestuurd.
Afspraak Amerikaans consulaat of ambassade: Zodra je het formulier hebt ontvangen helpen we jou om een afspraak in te plannen bij het Amerikaans consulaat of ambassade. Hier zal je een kort interview voeren en laat je je paspoort en documenten achter. Binnen één week ontvang je je visum en documenten retour via aangetekende post.
Vlucht: De laatste stap is het boeken van je vlucht. We raden aan dit pas te doen wanneer je visum is goedgekeurd.
Enjoy your time in the USA!
Heb je vragen? Neem dan contact met ons op via info@stage-usa.nl of 020 68 23 026.
Inschrijven
Hospitality Programs - Miami

Are you looking for an internship in Miami, in the hospitality field? This company focuses on providing services to ensure customer satisfaction. It is one of South Florida's premier wedding venues,…

Details

Marketing

The company is dedicated to helping foreign companies establish their own operations in the United States for the direct sale and distribution of their products. As a marketing intern, you will collaborate…

Details

Sports Marketing

We have a challenging sports marketing internship position available in sunny Florida! Company description:This company is working with the next generation of Tennis talents. Work together with one of…

Details
25-11-2021

United States and Australia re-opening their borders!

We are excited to share that the governments of the United States and Australia have announced an official…
Terugbelverzoek
Laat hier je nummer achter en we nemen zo spoedig mogelijk telefonisch contact met je op.
Toch liever Australië?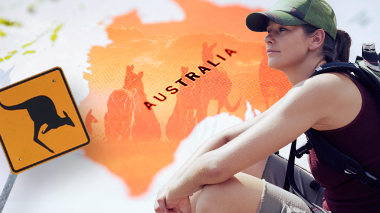 Naar Stage-Australia






J-1 Visa Elide
December 2, 2021. I feel very good, I always received a really good assistance from the Stage-USA staff.…






Traineeship Vasile
December 2, 2021. Thank you for all the assistance you have provided me during my placement search.…






Traineeship Gabrielle
December 2, 2021. Stage-Global has been very patient in finding the right host company fit for my needs.…