Visum support
Om in bezit te komen van het benodigde J-1 visum moet een DS 2019 formulier worden aangevraagd en verwerkt. Wij nemen dit voor jou uit handen. Als gecertificeerd bedrijf voor het uitgeven van DS 2019 formulieren dat nauw samenwerkt met verschillende partners in de VS, de Amerikaanse ambassade en consulaten in Europa zorgen wij dat jij je buitenlandervaring kunt realiseren.

Heb je zelf al een stage gevonden? Dan kan je gebruik maken van onze visumdienst. Lees meer over het J-1 visum:
J-1 visum Programma
J-1 visum Prijzen

Heb je vragen? Neem dan contact met ons op via info@stage-usa.nl of 020 68 23 026.
Groups Traineeship Position

Are you interested in increasing your knowledge and gaining experience in Florida at a company focused on providing unique and memorable customer experiences? We have a group training position…

Details

Product Development Position

This company provides a vast amount of travel programs and destinations in order to deliver unique and memorable experiences to visitors. Are you interested in developing a product or improving…

Details

Marketing Position

Are you looking for a Marketing position in Miami? For over 40 years, this company has focused on serving and supplying the restaurant industry. KEY TASKS & RESPONSIBILITIES: Maintain sales and inventory…

Details
27-04-2023

We are hiring!

We are hiring! Are you interested in working at Stage-Global in Amsterdam? We currently have the following…

26-09-2022

Stage-Global Informatie sessies - Walk In!

Wij organiseren weer informatie sessies bij ons op kantoor. Je kan hier vrijblijvend voor inschrijven…
Terugbelverzoek
Laat hier je nummer achter en we nemen zo spoedig mogelijk telefonisch contact met je op.
Toch liever Australië?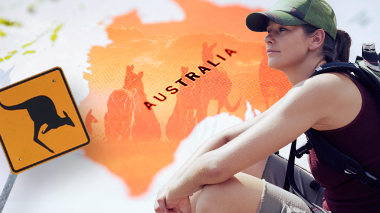 Naar Stage-Australia






Internship Johannes
6th September 2023. I found the program preparations very very good. Especially the support…






J-1 Visa Morganne
8th August 2023. The program preperation at stage global was very helpful in responding quickly…






Internship Alberto
7th August 2023. The program preperations went very well. I have to say that everything was perfectly…