Prijzen afstuderen in Amerika
| | Tot 6 maanden | 6 - 12 maanden | |
| --- | --- | --- | --- |
| Programma kosten (onbetaalde stage) | €895 | €1095 | |
| Programma kosten (betaalde stage) | €1250 | €1950 | |
Inclusief: Stageplek, ondersteuning bij het vinden van huisvesting, het boeken van je vliegticket en het aanvragen van een verzekering en visum en onze helpdesk voorafgaand en tijdens je programma.
Exclusief: Kosten voor een J-1 visum en je vliegticket.
Betaalde stage
Bij de meeste afstudeerstageplaatsen die door Stage-USA worden aangeboden ontvang je een stagevergoeding. Voor een stage tot zes maanden kun je denken aan een salaris tussen $400 en $1000 per maand en stages van een jaar starten bij $2200 en hierbij kan de vergoeding zelfs oplopen tot $2500 per maand. Sommige bedrijven bieden naast een salaris ook vergoedingen in de vorm van huisvesting, mealplans of vervoerskosten.
Betaalmomenten
Inschrijven en intakegesprek: Beide zijn vrijblijvend en kosteloos. Het eerste betaalmoment is een aanbetaling van €450,-. Dit gebeurt pas nadat je na afloop van het intakegesprek ingestemd hebt met het opstarten van een programma.
Bemiddeling: Wanneer Stage-USA een passend programma voor je heeft gevonden en jij je goedkeuring hebt gegeven, wordt het resterend bedrag in rekening gebracht.

J-1 visum: Pas nadat wij de eerste goedkeuring vanuit de VS voor jouw visum (DS 2019 formulieren) hebben ontvangen, worden de kosten hiervoor in rekening gebracht. Vervolgens kun jij je vliegticket gaan boeken.
Kosten voor huisvesting
Stage-USA biedt begeleiding in het vinden van huisvesting bij je stageadres. Het aanbod per Amerikaanse stad verschilt: in sommige steden zijn er studentenhuizen, in andere steden zal je gaan wonen in een studio of een appartement. Ook de prijzen variëren, maar je kunt rekening houden met het volgende:
Studentenkamer: $500 - $700 per maand
Studio: $1000 per maand
Appartement: $1500 per maand (slaapkamer/woonkamer/badkamer)
Hostel: $15 - $40 per nacht

Heb je vragen? Neem dan contact met ons op via info@stage-usa.nl of 020 68 23 026.
Inschrijven
Business Development New York City

The objective is to provide the intern with comprehensive exposure to various organizational tasks and departments. To achieve this, we have curated a list of tasks and experiences based on different…

Details

Business Traineeship Position

Are you interested in increasing your knowledge and gaining experience in Florida at a company focused on providing unique and memorable customer experiences? We have a group training position…

Details

Product Development Position

This company provides a vast amount of travel programs and destinations in order to deliver unique and memorable experiences to visitors. Are you interested in developing a product or improving…

Details
27-04-2023

We are hiring!

We are hiring! Are you interested in working at Stage-Global in Amsterdam? We currently have the following…

26-09-2022

Stage-Global Informatie sessies - Walk In!

Wij organiseren weer informatie sessies bij ons op kantoor. Je kan hier vrijblijvend voor inschrijven…
Terugbelverzoek
Laat hier je nummer achter en we nemen zo spoedig mogelijk telefonisch contact met je op.
Toch liever Australië?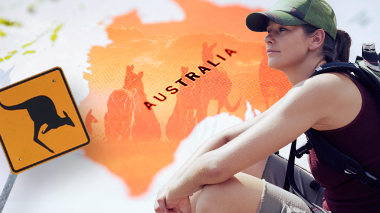 Naar Stage-Australia






Traineeship Chanceline
15th November 2023. The program preparations went on smoothly. I had continuous follow up emails…






Traineeship Darina
6th November 2023. The program preparations were Great! I find the work you're doing very…






Internship Samuel
20th October 2023. The program preparations went very well, always got good responses to my…