Prijzen afstuderen in Amerika
| | Tot 6 maanden | 6 - 12 maanden | 12 - 18 maanden |
| --- | --- | --- | --- |
| Onbetaald afstuderen (eenmalig) | €895 | €1095 | n.v.t. |
| Betaald afstuderen (eenmalig) | €1250 | €1550 | n.v.t. |
Inclusief: Stageplek, ondersteuning bij het vinden van huisvesting, het boeken van je vliegticket en het aanvragen van een verzekering en visum en onze helpdesk voorafgaand en tijdens je programma.
Exclusief: Kosten voor een J-1 visum en je vliegticket.
Vergoedingen
Bij de meeste afstudeerstageplaatsen die door Stage-USA worden aangeboden ontvang je een stagevergoeding. Voor een stage tot zes maanden kun je denken aan een salaris tussen $300 en $900 per maand en stages van een jaar starten bij $1400 en hierbij kan de vergoeding zelfs oplopen tot $2500 per maand. Sommige bedrijven bieden naast een salaris ook vergoedingen in de vorm van huisvesting, mealplans of vervoerskosten.
Betaalmomenten
Inschrijven en intakegesprek: Beide zijn vrijblijvend en kosteloos. Het eerste betaalmoment is een aanbetaling van €450,-. Dit gebeurt pas nadat je na afloop van het intakegesprek ingestemd hebt met het opstarten van een programma.
Bemiddeling: Wanneer Stage-USA een passend programma voor je heeft gevonden en jij je goedkeuring hebt gegeven, wordt het resterend bedrag in rekening gebracht.

J-1 visum: Pas nadat wij de eerste goedkeuring vanuit de VS voor jouw visum (DS 2019 formulieren) hebben ontvangen, worden de kosten hiervoor in rekening gebracht. Vervolgens kun jij je vliegticket gaan boeken.
Kosten voor huisvesting
Stage-USA biedt begeleiding in het vinden van huisvesting bij je stageadres. Het aanbod per Amerikaanse stad verschilt: in sommige steden zijn er studentenhuizen, in andere steden zal je gaan wonen in een studio of een appartement. Ook de prijzen variëren, maar je kunt rekening houden met het volgende:
Studentenkamer: $500 - $700 per maand
Studio: $1000 per maand
Appartement: $1500 per maand (slaapkamer/woonkamer/badkamer)
Hostel: $15 - $40 per nacht

Heb je vragen? Neem dan contact met ons op via info@stage-usa.nl of 020 68 23 026.
Inschrijven
Hospitality Programs - Miami

Are you looking for an internship in Miami, in the hospitality field? This company focuses on providing services to ensure customer satisfaction. It is one of South Florida's premier wedding venues,…

Details

Marketing

The company is dedicated to helping foreign companies establish their own operations in the United States for the direct sale and distribution of their products. As a marketing intern, you will collaborate…

Details

Sports Marketing

We have a challenging sports marketing internship position available in sunny Florida! Company description:This company is working with the next generation of Tennis talents. Work together with one of…

Details
25-11-2021

United States and Australia re-opening their borders!

We are excited to share that the governments of the United States and Australia have announced an official…
Terugbelverzoek
Laat hier je nummer achter en we nemen zo spoedig mogelijk telefonisch contact met je op.
Toch liever Australië?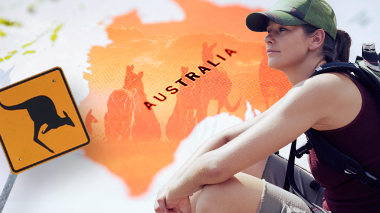 Naar Stage-Australia






J-1 Visa Elide
December 2, 2021. I feel very good, I always received a really good assistance from the Stage-USA staff.…






Traineeship Vasile
December 2, 2021. Thank you for all the assistance you have provided me during my placement search.…






Traineeship Gabrielle
December 2, 2021. Stage-Global has been very patient in finding the right host company fit for my needs.…