Visum support
Om in bezit te komen van het benodigde J-1 visum moet een DS 2019 formulier worden aangevraagd en verwerkt. Wij nemen dit voor jou uit handen. Als gecertificeerd bedrijf voor het uitgeven van DS 2019 formulieren dat nauw samenwerkt met verschillende partners in de VS, de Amerikaanse ambassade en consulaten in Europa zorgen wij dat jij je buitenlandervaring kunt realiseren.

Heb je zelf al een stage gevonden? Dan kan je gebruik maken van onze visumdienst. Lees meer over het J-1 visum:
J-1 visum Programma
J-1 visum Prijzen

Heb je vragen? Neem dan contact met ons op via info@stage-usa.nl of 020 68 23 026.
Hospitality Programs - Miami

Are you looking for an internship in Miami, in the hospitality field? This company focuses on providing services to ensure customer satisfaction. It is one of South Florida's premier wedding venues,…

Details

Marketing

The company is dedicated to helping foreign companies establish their own operations in the United States for the direct sale and distribution of their products. As a marketing intern, you will collaborate…

Details

Sports Marketing

We have a challenging sports marketing internship position available in sunny Florida! Company description:This company is working with the next generation of Tennis talents. Work together with one of…

Details
25-11-2021

United States and Australia re-opening their borders!

We are excited to share that the governments of the United States and Australia have announced an official…
Terugbelverzoek
Laat hier je nummer achter en we nemen zo spoedig mogelijk telefonisch contact met je op.
Toch liever Australië?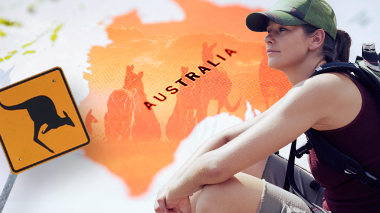 Naar Stage-Australia






J-1 Visa Elide
December 2, 2021. I feel very good, I always received a really good assistance from the Stage-USA staff.…






Traineeship Vasile
December 2, 2021. Thank you for all the assistance you have provided me during my placement search.…






Traineeship Gabrielle
December 2, 2021. Stage-Global has been very patient in finding the right host company fit for my needs.…