Naar Amerika voor een stage, traineeship of als Au Pair?
Stage-USA is onderdeel van Stage-Global, hét bemiddelingsbureau om jouw buitenlandervaring in Amerika te realiseren en biedt programma's aan in de mooiste steden zoals New York, Los Angeles, Miami, San Francisco, San Diego en meer.

Het is ingewikkeld om alles voor jouw buitenlandervaring zelf te regelen: bedrijven zijn lastig te benaderen, het immigratie systeem in de VS is complex en het aanvragen van een J-1 visum kost tijd en vergt maatwerk. Als geregistreerd J-1 Exchange Program Partner helpt Stage-USA gemotiveerde studenten en young professionals om een plek te vinden die precies aan hun eisen voldoet en nemen we alle praktische zaken uit handen. Of je nou de grens over gaat voor een stage, traineeship, short training of aan het werk wilt als Au Pair. Heb je zelf al de perfecte stage of traineeship gevonden? Dan kun je bij ons snel en simpel een J-1 visum (DS-2019 formulier) aanvragen.
We bieden je de beste support vanuit onze kantoor in New York City en Amsterdam. Schrijf je vrijblijvend en kosteloos in voor een intak en kom erachter wat wij voor jou kunnen betekenen.
Traineeship Chanceline

15th November 2023. The program preparations went on smoothly. I had continuous follow up emails…

Traineeship Darina

6th November 2023. The program preparations were Great! I find the work you're doing very…
Business Development New York City

The objective is to provide the intern with comprehensive exposure to various organizational tasks and departments. To achieve this, we have curated a list of tasks and experiences based on different…

Details

Business Traineeship Position

Are you interested in increasing your knowledge and gaining experience in Florida at a company focused on providing unique and memorable customer experiences? We have a group training position…

Details

Product Development Position

This company provides a vast amount of travel programs and destinations in order to deliver unique and memorable experiences to visitors. Are you interested in developing a product or improving…

Details
27-04-2023

We are hiring!

We are hiring! Are you interested in working at Stage-Global in Amsterdam? We currently have the following…

26-09-2022

Stage-Global Informatie sessies - Walk In!

Wij organiseren weer informatie sessies bij ons op kantoor. Je kan hier vrijblijvend voor inschrijven…
Terugbelverzoek
Laat hier je nummer achter en we nemen zo spoedig mogelijk telefonisch contact met je op.
Toch liever Australië?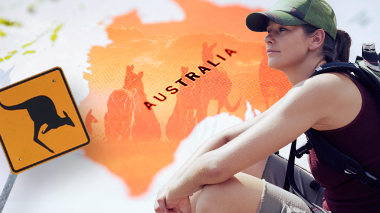 Naar Stage-Australia