J-1 Visum
Als je zelf al een geschikte plek hebt gevonden voor je (afstudeer)stage of traineeship, dan kunnen wij ook enkel de zorg voor het J-1 visum uit handen nemen. Met het J-1 Visum mag je tot twaalf maanden stage lopen in Amerika of tot achttien maanden een traineeship volgen. Dit visum zorgt er ook voor dat je een social security nummer – een Amerikaans burger service nummer - kunt aanvragen waardoor je salaris kunt ontvangen voor jouw werkzaamheden in Amerika.

Het aanvragen en verwerken van het DS 2019 formulier, wat nodig is voor het visum, vergt maatwerk en kost tijd. Daarom is het van belang dat dit secuur en professioneel wordt geregeld. Als gecertificeerd bedrijf voor het uitgeven van DS 2019 formulieren dat nauw samenwerkt met verschillende partners in de VS, de Amerikaanse ambassade en consulaten in Europa zorgen wij dat jij buitenlandervaring kunt realiseren. Normaal gesproken duurt het zes tot acht weken voor je je visum in handen hebt, maar tegen betaling is een spoedprocedure van vier tot zes weken ook mogelijk.
Wat je van Stage-USA mag verwachten
Visumaanvraag: Het aanvragen van het DS 2019 formulier gaat via een sponsororganisatie. Amerika kent er tientallen die elk gaan over verschillende richtingen. Wij zorgen voor een sponsororganisatie die het beste aansluit bij jouw programma en vragen hier het DS 2019 formulier aan. Stage-USA is een geregistreerd partner van veel sponsororganisaties en kan in (bijna) alle richtingen zorgen voor een visum dat ook nog eens minder kost dan bij een rechtstreekse aanvraag. Ook kun je bij ons terecht voor een eventuele verlenging van je visum.
Trainingsplan: In visumaanvragen voor (afstudeer)stages en traineeships, is de toevoeging van een trainingsplan verplicht. Wij nemen contact op met het bedrijf waar jij gaat werken en stellen in samenwerking een gedetailleerd trainingsplan op.
Professionele begeleiding: We bieden professionele begeleiding bij iedere stap. We zorgen dat je goed voorbereid op pad gaat, stellen samen met jou de persoonlijke gegevens samen voor de visumaanvraag en helpen bij het maken van een afspraak bij het consulaat. Ook kunnen we je op weg helpen bij het zoeken naar huisvesting. Daarnaast ontvang je van ons een gratis Amerikaanse SIM kaart, een Practical Guide for America en is er tijdens je verblijf altijd iemand van Stage-USA beschikbaar als je vragen hebt over je visum.
Werken bij een kleiner bedrijf: In 2007 is het J-1 programma gewijzigd waardoor het lastiger is om aan de slag te gaan bij een kleiner bedrijf. Pas na een bedrijfsbezoek van de visumorganisatie kan de aanvraag worden goedgekeurd. Ook is er meer overleg nodig. Wij hebben hier veel ervaring mee en kunnen zorgen dat jij ook bij een kleiner bedrijf je visum ontvangt, ook als het bedrijf maar één werknemer in dienst heeft.
Inschrijven
Je kunt je op ieder moment bij Stage-USA inschrijven voor de aanvraag van een J-1 visum. Dit kan gemakkelijk via het online inschrijfformulier. Wij nemen vervolgens binnen één werkdag contact met je op om een intakegesprek via Skype of bij ons op kantoor in te plannen, waarin we je vertellen over alle mogelijkheden. Inschrijven en het intakegesprek zijn kosteloos en vrijblijvend!

Heb je vragen? Neem dan contact met ons op via info@stage-usa.nl of 020 68 23 026.
Inschrijven
Marketing

The company is dedicated to helping foreign companies establish their own operations in the United States for the direct sale and distribution of their products. As a marketing intern, you will collaborate…

Details

Sports Marketing

We have a challenging sports marketing internship position available in sunny Florida! Company description:This company is working with the next generation of Tennis talents. Work together with one of…

Details

Business Development

The company is located in New York. It provides a full range of solutions ranging from research and strategy to effective localisation of web shops, followed by complete operational support, traffic generation,…

Details
Terugbelverzoek
Laat hier je nummer achter en we nemen zo spoedig mogelijk telefonisch contact met je op.
Toch liever Australië?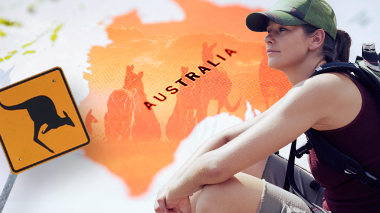 Naar Stage-Australia






Traineeship Shari
September 15th, 2021. Everyone was very helpful and replied promptly. Even with the challenges of the…






Traineeship Oana
September 2nd, 2021. Very good. I had the opportunity to learn different job positions at the company…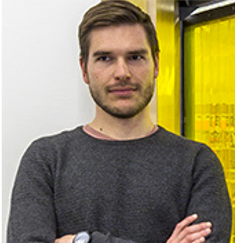 Traineeship Mattia
August 11th, 2021. At this time I am still at my friend's house. I feel very good, the placement…