Independence Day
1 juli 2016
Independence day, also known as the 4th of July, is a federal holiday in commemoration of the independence of the United States from Britain (July 4th 1776). The Declaration of Independence was adopted by members of the Second Continental Congress in Philadelphia. This day became an official holiday in 1941 even though Americans have been celebrating the 4th July since 1777. It is commonly celebrated with fireworks, barbecues, parades, family reunions, carnivals and various festive activities. There are also political speeches, ceremonies and public events which take place on that day.
The Parades: Parades are the biggest tradition in celebrating Independence Day. Most are during the day, but in some cities you can find Midnight Parades. In the biggest cities, the parades often include horses, cheerleaders, marching bands and military units.
Barbecues: Since Independence day is in the summer, another big tradition is to have a barbecue. Most people get together with their family and friends. You can also find in some neighborhoods a "block barbecue" where everyone from the neighborhood come together. Others may also go to a park or a close by beach.
Fireworks: It is quite common to buy your own fireworks and set them off on the beach, in your garden, in parks…etc. In every town and city there are also firework shows across the country. Some shows are even filmed and broadcasted on National television.
Flying the flag: Most military based will celebrate the 4th of July with gun shots fired by troops at noon for each state of the United States – it is called the "salute to the union". Since only military bases are allowed to do this, people everywhere usually hang an American flag out of their window or in front of their house in order to remember and consider the troops who fought over the years.
There are many modern traditions that have appeared in the last few days such as eating contests (watermelon-eating contest, hot dog food contest…etc.). A lot of American like to go for a long weekend with their family – they usually travel to the mountains or to a beach house to get away from the big cities. They usually have big house parties too with 4th of July themes (hats, glasses, t-shirts and more).
Here are some of the best firework shows across the country:
Macy's annual 4th of July fireworks in New York. It is the biggest firework show of the country, viewed live by 3 million people annually. The fireworks are launched from the Brooklyn Bridge. A lot of performers come and perform before the firework show.
National Mall Independence Day Celebration. The fireworks burst over the water in front of the Washington monument in the Capital. Most people watch these fireworks from step near the National Mall.
The Boston Fireworks. Boston is known to have a spectacular firework show where the fireworks are launched from seven barges in the Charles River. The Boston fireworks are also known for the performances where there is live music played by the Boston Pops Orchestra.
Fireworks at the Pier. The San Francisco Bay is also known for an amazing show. The fireworks are launched from barges north of Pier 39, where hundreds of thousands spectators come every year.
Check out this website to see more activities to do on the 4th of July ! Happy Independence day !
Finance and Accounting

This company in the heart of New York was founded 1989. They provide a full range of services in audits, accounting and financial management. Join this company as a trainee in the field of Finance and…

Details

Process Management and Operations

We are cooperating with this company that is located in the heart of New York and has partnered with the industry's leading architects for many years now. Join the team in the field of Process Management…

Details

Marketing Operations

You want to learn everything about New York and his hidden spots? This company gives you the opportunity of gaining professional experience in Marketing and Business Administration and at the same time…

Details
25-06-2019

Welcome Rick!

We are happy to introduce to you our new Program Support colleague Rick Gitzels!

30-05-2019

Amsterdam Office Closed May 30th - 31st

On May 30th and 31st, our Amsterdam office will be closed in observance of Ascension Day. We'll be back…
Terugbelverzoek
Laat hier je nummer achter en we nemen zo spoedig mogelijk telefonisch contact met je op.
Toch liever Australië?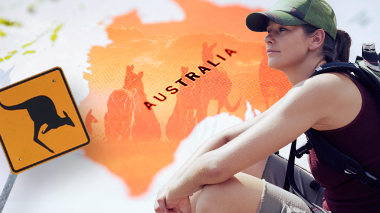 Naar Stage-Australia