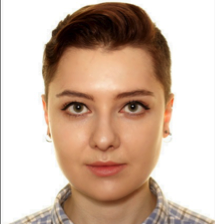 Internship Veronica
Door:
Veronica





December 22nd, 2017 I feel that I have acquired a strong, solid basis to build my career upon. I have gained new skills, discovered new capabilities within myself and advanced my existing abilities to a new level. The experience and the connections that the host company has given me will greatly benefit my professional development.
My host company has provided me with an incredible environment for personal and professional growth. I got a chance to work with an amazing team of people and was presented with various learning opportunities. I could not ask for a better place to start my international career.


I am immensely satisfied with the way my internship went; it has even exceeded my expectations.I feel that Stage-USA has been very supportive and helpful in preparation for and throughout the duration of the program.