Work & Travel Amerika zomer 2019
Wil jij in je zomer van 2019 werken in de Verenigde Staten van Amerika? Dan heeft Stage-USA een uitdagend Work & Travel programma beschikbaar voor jou! Wil je meemaken hoe het is om als student een bijbaan te hebben in Amerika en echt te ervaren hoe het Amerikaanse leven in elkaar zit? Dan is het Work & Travel programma van Stage-USA jouw kans. Werken als life-guard, ober in een bar, restaurant, kantoor, winkel, National Park, verhuurbedrijf en nog veel meer. Wij werken met bedrijven door heel Amerika waar je een uitdagend zomer programma volgt. Daarbij verdien je ten minste minimumloon of meer! Je kunt dus lekker verdienen en tegelijkertijd een geweldige ervaring in Amerika hebben.
Wat is Work & Travel?
Work & Travel is bedoelt om Nederlandse studenten de mogelijkheid te geven een zomer te werken en te reizen door Amerika. Met het Work & Travel programma van Stage-USA verzorgen we:
Plaatsing bij bedrijf
Amerikaanse zorg en ongevallen verzekering
SEVIS fee (Student Exchange Visitor Information System)
Huisvesting support
Visum
CV & motivatiebrief support
Locale informatie voorziening en aanspreekpunt
Online informatie sessie voor vertrek
Vliegticket support
Periode
Je kan deelnemen aan het Work & Travel programma van Stage-USA tussen 15 mei en 15 september 2019 waarbij je minimaal 8 weken tot maximaal 4 maanden kan werken in Amerika. Daarnaast heb je de mogelijkheid om maximaal 1 maand voor of na de werkperiode rond te reizen door Amerika. Heb je alleen in juli en augustus vakantie? Dan werk je gewoon 8 weken in Amerika en ben je op tijd terug om weer verder te gaan met je opleiding.
Huisvesting
Je verblijft in een studentenhuis of appartement vaak op loopafstand van je werk. Hou er rekening mee dat je een kamer deelt met een andere student. De gemiddelde kosten voor een gedeelde studenten kamer bedragen $350,- per maand.
Voorwaarden
Je zal ten minste aan de volgende voorwaarden moeten voldoen om deel te nemen aan het Work & Travel programma van Stage-USA:
1. Je hebt de Nederlandse nationaliteit,
2. Je staat minimaal 1 semester ingeschreven bij een full-time MBO, HBO of WO opleiding,
3. Je bent tussen de 18 en 30 jaar oud.
Mocht je niet aan deze eisen voldoen kan je nog steeds naar Amerika maar dan via een stage of traineeship programma.
Vragen?
Vragen? Contact ons hier, mail ons via info@stage-usa.nl of bel 020 68 23 026.
Inschrijven
Schrijf je vandaag nog vrijblijvend en kosteloos in via ons inschrijfformulier. Wij nemen vervolgens binnen 1 werkdag contact met je op om een vrijblijvend intake gesprek over Skype in te plannen. Aan de hand van dit gesprek krijg je een goed beeld van je mogelijkheden. Inschrijven en het intake gesprek zijn kosteloos en vrijblijvend!
Inschrijven
25-05-2022

Happy Ascension Day!

Happy Ascension Day!Thursday, May 26th and Friday, May 27th our office will be closed, due to the Holidays…

27-04-2022

Happy Kingsday!

Happy Kingsday! Wednesday April 27th our office will be closed, as we are celebrating Kingsday…
Terugbelverzoek
Laat hier je nummer achter en we nemen zo spoedig mogelijk telefonisch contact met je op.
Toch liever Australië?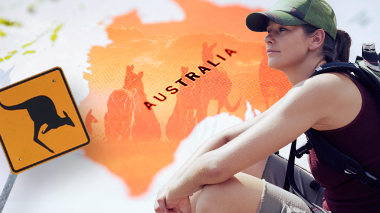 Naar Stage-Australia






J-1 Visa Job
June 22, 2022. I am very very happy with how everything turned out. The work I did was extremely…






Internship Joanna
June 17, 2022. The service provided by Stage-Global is excellent. Everyone is extremely supportive…






Internship Sem
June 15, 2022. Fantastic. The internship description was very accurate, the placement procedure…