Visum Short Training in Amerika
Voor een vrijwillig Short Training programma in Amerika heb je enkel een ESTA-visum nodig. Hiermee mag je voor maximaal drie maanden in het land verblijven. De kosten voor dit visum bedragen $14,-. Het visum kun je gemakkelijk en snel aanvragen via deze link.
B-1 visum
Als je niet in aanmerking komt voor een ESTA-visum of langer dan drie maanden in Amerika wilt verblijven - bijvoorbeeld om een paar weken vakantie te vieren of rond te reizen na je Short Training - kunnen we een B-1 visum voor je aanvragen. Een B-1 visum kost ongeveer €130,-.

Heb je vragen? Neem dan contact met ons op via info@stage-usa.nl of 020 68 23 026.
25-11-2021

United States and Australia re-opening their borders!

We are excited to share that the governments of the United States and Australia have announced an official…
Terugbelverzoek
Laat hier je nummer achter en we nemen zo spoedig mogelijk telefonisch contact met je op.
Toch liever Australië?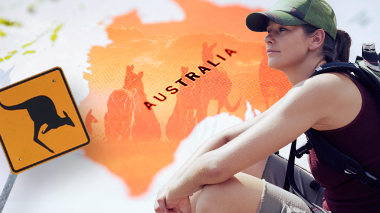 Naar Stage-Australia






J-1 Visa Elide
December 2, 2021. I feel very good, I always received a really good assistance from the Stage-USA staff.…






Traineeship Vasile
December 2, 2021. Thank you for all the assistance you have provided me during my placement search.…






Traineeship Gabrielle
December 2, 2021. Stage-Global has been very patient in finding the right host company fit for my needs.…