Visum Short Training in Amerika
Voor een vrijwillig Short Training programma in Amerika heb je enkel een ESTA-visum nodig. Hiermee mag je voor maximaal drie maanden in het land verblijven. De kosten voor dit visum bedragen $14,-. Het visum kun je gemakkelijk en snel aanvragen via deze link.
B-1 visum
Als je niet in aanmerking komt voor een ESTA-visum of langer dan drie maanden in Amerika wilt verblijven - bijvoorbeeld om een paar weken vakantie te vieren of rond te reizen na je Short Training - kunnen we een B-1 visum voor je aanvragen. Een B-1 visum kost ongeveer €130,-.

Heb je vragen? Neem dan contact met ons op via info@stage-usa.nl of 020 68 23 026.
23-12-2021

Holiday greetings from Stage-Global Founder Andries Bonneur

Dear Participants, Host Organizations, Universities, Partners and friends,

02-12-2021

New program - FIFA World Cup Qatar 2022!

In 2022, the FIFA World Cup is happening in Qatar and you have the unique opportunity to be there. Have…
Terugbelverzoek
Laat hier je nummer achter en we nemen zo spoedig mogelijk telefonisch contact met je op.
Toch liever Australië?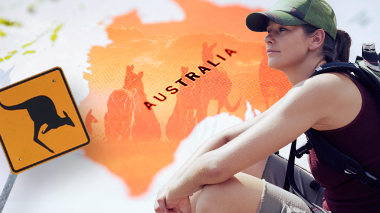 Naar Stage-Australia






Internship Felipe
29 December, 2021. From the very beginning, Stage Global's team was very supportive and friendly during…






Traineeship Laure
13 December, 2021. I am definitely satisfied with the placement service provided by Stage USA. Even…






Traineeship Ina
8 December, 2021. I felt pretty safe and in good hands. I got all the necessary informations, which…