Visum Short Training in Amerika
Voor een vrijwillig Short Training programma in Amerika heb je enkel een ESTA-visum nodig. Hiermee mag je voor maximaal drie maanden in het land verblijven. De kosten voor dit visum bedragen $14,-. Het visum kun je gemakkelijk en snel aanvragen via deze link.
B-1 visum
Als je niet in aanmerking komt voor een ESTA-visum of langer dan drie maanden in Amerika wilt verblijven - bijvoorbeeld om een paar weken vakantie te vieren of rond te reizen na je Short Training - kunnen we een B-1 visum voor je aanvragen. Een B-1 visum kost ongeveer €130,-.

Heb je vragen? Neem dan contact met ons op via info@stage-usa.nl of 020 68 23 026.
27-04-2023

We are hiring!

We are hiring! Are you interested in working at Stage-Global in Amsterdam? We currently have the following…

26-09-2022

Stage-Global Informatie sessies - Walk In!

Wij organiseren weer informatie sessies bij ons op kantoor. Je kan hier vrijblijvend voor inschrijven…
Terugbelverzoek
Laat hier je nummer achter en we nemen zo spoedig mogelijk telefonisch contact met je op.
Toch liever Australië?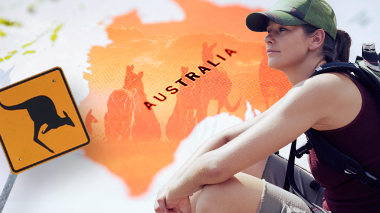 Naar Stage-Australia






Traineeship Chanceline
15th November 2023. The program preparations went on smoothly. I had continuous follow up emails…






Traineeship Darina
6th November 2023. The program preparations were Great! I find the work you're doing very…






Internship Samuel
20th October 2023. The program preparations went very well, always got good responses to my…