Short Training in Amerika
Lijkt het je wat om voor een korte periode mee te werken in een Amerikaans bedrijf? Als gecertificeerd en erkent bedrijf kunnen wij jou helpen om deze droom te verwezenlijken.

Tijdens een Short Training ga je gedurende een tot drie maanden fulltime vrijwillig meewerken in een bedrijf of instelling in Amerika. Je krijgt hierbij geen vergoeding voor je werkzaamheden, maar wél de kans om meer te leren, je CV te boosten en je maakt kennis met de Amerikaanse cultuur. Voor een Short Training heb je geen J-1 visum nodig, waardoor de kosten een stuk lager uitvallen dan bij een langere (afstudeer)stage of traineeship. Daarnaast kan iedereen tussen de 18 en 30 jaar oud zich hiervoor inschrijven.

Stage-USA heeft een groot partnernetwerk van organisaties die Short Trainingen aanbieden door heel Amerika en kan jou plaatsen bij o.a. de volgende richtingen:
Gemeenschapsontwikkeling & sociale- maatschappelijke initiatieven.
Onderwijsinstellingen gericht op jonge kinderen.
Scholen, jeugdkampen en -centra & naschoolse programma's.
Radio, media, fotografie & vormgeving.
Culturele instellingen.
Medische- en gezondheidscentra & ouderenzorg.
Instanties gericht op milieubehoud en dierenwelzijn.

Huisvesting
Naast plaatsing bij een Amerikaanse organisatie, kunnen wij zorgen voor huisvesting bij een gastgezin waar je kunt verblijven en ontbijt en avondeten krijgt. Dit is veilig, betaalbaar en geeft je de mogelijkheid om nog meer te leren van de cultuur. Natuurlijk mag je ook zelf je huisvesting regelen.
Inschrijven
Je kunt je op ieder moment bij Stage-USA inschrijven voor een Short Training in Amerika. Zodra we een programma voor je hebben opgestart zijn we zijn gemiddeld een tot twee maanden bezig om jou te plaatsen bij een organisatie.

Schrijf je vandaag nog in via ons inschrijfformulier. Wij nemen vervolgens binnen één werkdag contact met je op om een intakegesprek via Skype of bij ons op kantoor in te plannen, waarin we je vertellen over alle mogelijkheden. Inschrijven en het intakegesprek zijn kosteloos en vrijblijvend!

Heb je vragen? Neem dan contact met ons op via info@stage-usa.nl of 020 68 23 026.
Inschrijven
27-04-2023

We are hiring!

We are hiring! Are you interested in working at Stage-Global in Amsterdam? We currently have the following…

26-09-2022

Stage-Global Informatie sessies - Walk In!

Wij organiseren weer informatie sessies bij ons op kantoor. Je kan hier vrijblijvend voor inschrijven…
Terugbelverzoek
Laat hier je nummer achter en we nemen zo spoedig mogelijk telefonisch contact met je op.
Toch liever Australië?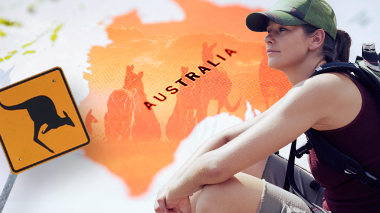 Naar Stage-Australia






Traineeship Chanceline
15th November 2023. The program preparations went on smoothly. I had continuous follow up emails…






Traineeship Darina
6th November 2023. The program preparations were Great! I find the work you're doing very…






Internship Samuel
20th October 2023. The program preparations went very well, always got good responses to my…