Stappenplan
Zelf alles regelen voor een short training in Amerika is ingewikkeld. Zo is het benaderen van bedrijven lastig en zal je over alle benodigde documenten moeten beschikken om jouw buitenlandervaring te kunnen realiseren. Stage-USA kan dit proces voor je uit handen nemen. Bekijk hieronder ons stappenplan:
Inschrijven: Je schrijft je online in door ons online inschrijfformulier in te vullen. Dit is vrijblijvend en kosteloos.
Eerste contact: Binnen één werkdag neemt een van onze medewerkers contact met je op om een afspraak in te plannen voor een intakegesprek. Dit gesprek kan via Skype of je kunt bij ons op kantoor in het centrum van Amsterdam langskomen.
Intake: Tijdens het intakegesprek bespreken we jouw wensen en leggen wij de processen uit. Ook krijgen we zo een beter beeld van jou en je motivatie. Dit gesprek is vrijblijvend en kosteloos.
Selectie: Aan de hand van het intakegesprek zullen we beslissen of we een programma voor je kunnen opstarten.
Program Agreement & aanbetaling: Nadat je bent geselecteerd wordt een Program Agreement opgesteld: een overzicht van het exacte programma waar jij je voor inschrijft en voor tekent. Om de inschrijving af te ronden vragen we om een aanbetaling van €450,-.
Samenstellen van de documenten: Wanneer de aanbetaling is voldaan gaan we aan de slag met je CV en motivatiebrief. Voor beide documenten sturen we je voorbeelden die voldoen aan de Amerikaanse standaard. Je krijgt feedback op de documenten die je aanlevert, net zo lang totdat deze aan de eisen voldoen. Je wordt hierbij begeleid door een van onze Amerikaanse medewerkers.
Plaatsing: Vervolgens gaan we bedrijven benaderen die aan jouw wensen voldoen. Zodra we een match hebben gevonden hoor je dit direct van ons. Gemiddeld zijn we ongeveer een tot twee maanden bezig met de plaatsing.
Contracten & betaling: Na de plaatsing worden de contracten getekend en zal je het resterende bedrag van de bemiddeling voldoen (min aanbetaling).
ESTA-visum: Vervolgens kun je het benodigde visum aanvragen.
Huisvesting: Als je gebruik wilt maken van de optie om via Stage-USA in een Amerikaans gastgezin te verblijven dan zullen wij dit volledig verzorgen. Mocht je zelf je verblijfplaats willen regelen dan ontvang je van ons een informatiefolder.
Vlucht: De laatste stap is het boeken van je vlucht. We raden aan dit pas te doen wanneer je visum is goedgekeurd.
Enjoy your time working in the USA!
Inschrijven
27-04-2023

We are hiring!

We are hiring! Are you interested in working at Stage-Global in Amsterdam? We currently have the following…

26-09-2022

Stage-Global Informatie sessies - Walk In!

Wij organiseren weer informatie sessies bij ons op kantoor. Je kan hier vrijblijvend voor inschrijven…
Terugbelverzoek
Laat hier je nummer achter en we nemen zo spoedig mogelijk telefonisch contact met je op.
Toch liever Australië?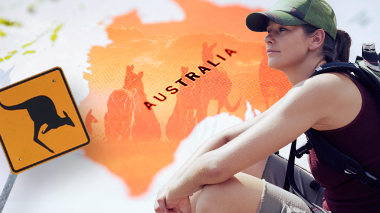 Naar Stage-Australia






Internship Johannes
6th September 2023. I found the program preparations very very good. Especially the support…






J-1 Visa Morganne
8th August 2023. The program preperation at stage global was very helpful in responding quickly…






Internship Alberto
7th August 2023. The program preperations went very well. I have to say that everything was perfectly…